Do you want to speed up your GROWTH?
I will help you in identifying the skills you need to develop to take your career to the next level. I'll guide you through the journey to acquire these skills and rise to the top.
Are you seeking CLARITY on your career goals?
Clarity is power. And a clear vision is what you need to achieve your career (and life) objectives. Let me help you to create an inspiring vision. From there we will break down step-by-step what it needs to happen to get you there.
Do you want to be an effective LEADER?
Are you looking to multiply your impact and the value you deliver for your organization? I can help you to become more effective in your job as internal control professional in multiple ways: from developing new skills to test your ideas before implementing them.
Are you facing CHALLENGES in your Internal Control job?
Are you looking for a fresh perspective to help you overcome roadblocks? Sometimes you need a new pair of eyes who can help you to brainstorm a solution and to look at things from a different point of view. I can help you to analyze your challenges and come up with new approaches to overcome them.
"Remarkable is the phrase that comes to mind when I think about Cecilia. Cecilia has a wealth of knowledge and experience to share and she is a very qualified professional in her field. She is dedicated, very talented and goes above and beyond as my mentor. Cecilia helped me work through a number of focus points in my career journey thanks to her ability to assess different perspectives of a situation or problem which is definitely one of her strongest qualities."
I help ambitious Internal Control professionals to speed up their growth to achieve their career goals faster.
I am an Internal Control Consultant and Coach with 10+ years of experience in working in the world of Risks and Controls for local and global companies operating in a variety of industries (manufacturing, retail, media, entertainment, digital, constructions...). More about me HERE.
Why am I passionate about mentoring and coaching? Two main reasons:
1) During my career in Risks and Controls, I often missed someone to help me finding clarity on the challenges I was facing. I often felt I couldn't openly discuss the inside and out of my challenges with my managers. And this prompted me to look for someone outside of the company who had deep experience in Risks and Controls.
I tried to find a mentor who was speaking my language. But I couldn't find anyone.
This is why I love to help other Internal Control professionals looking for good advice and fresh perspective from someone who has a wide internal control experience in the world of Risks and Controls.
2) If I think back to my career, there were times where I had the feeling that exciting new things were crossing my path. I was attracting new opportunities, my work was recognized and highly appreciated by my bosses/clients, new projects were coming up...in other words, I had momentum. I am sure you know what I am talking about: that feeling of excitement, an abundance of opportunities and fast growth.
Looking backward I realize that these exciting moments had all one thing in common: I had a mentor or a coach by my side.
A few questions from a great coach have the power to lead you to a major breakthrough. In a matter of minutes, you can get unstuck and come up with brilliant ideas on how to overcome challenges.
I can help you building momentum, making things happen and achieving your goals.
...You're very excited because your boss just told you that you got the promotion you were working for.
...You're effective in your job. You get things done faster and better. You solve issues with brilliant ideas.
...Your colleagues appreciate the importance of your contribution and the value you add to the company. They listen to you and seek your advice. You feel valued and rewarded.
...You feel like you are growing every day. You're learning new skills and tackling old issues with a fresh perspective.
...You're super-clear over your career goals. You feel in control because you know that clarity attracts the "right" opportunities.
...You feel confident because you consistently follow through your plans. You are getting closer to your goals every day.
You can achieve all of this and much more with Internal Control coaching.
how working with me looks like:
You tell me about your goals. I'll challenge you to dream even bigger.
We work together on breaking down the journey to your big goals into smaller steps.
You'll take actions and reach your goals. I will support you, hold you accountable and help you to remove roadblocks that are getting in your way.
We'll celebrate your accomplishments together. If we live close enough, I'd love to honor your achievements with a glass of good Italian wine otherwise, I'll settle for some "celebration time" via Skype.
#1 Book a FREE 30-minutes session with me HERE. The session will be held via Skype/Hangout or phone, whatever works best for you.
#2 After booking the free session, you'll receive an email confirming the session time and a short list of questions to make our time together more productive for you.
Due to other working commitments, I am currently taking only 2 new mentees per month, so book your session NOW!
A 60-minutes one-to-one coaching session.
Dipping your toe into the Internal Control Toolbox pool before buying our longer programs.
Tackling a very specific short-term goal.
Picking my brain on a very specific topic.
Brainstorming ideas on a new project/task.
Your customized Internal Control Mentoring program.
Crafting your strategy to achieve your long-term goals.
Removing multiple roadblocks to your success.
Ensuring you are taking consistent actions over time to achieve your long-term goals.
Keeping up momentum over time.
Investment varies based on needs.
from  £ 199 + VAT monthly
I take on a limited number of coaching clients per quarter.
The Internal Control Coaching program to accelerate your achievements in three months.
Tackling multiple issues in a short period of time.
Getting the extra-boost you need to achieve a very challenging short term objective. (i.e. establishing yourself in a new job, delivering a complex project, tackle a new career challenge...)
Building exceptional momentum to achieve your long-term goals.
Investment varies based on needs.
from  £ 1800 + VAT per quarter
I take on a limited number of coaching clients per quarter.
Payments are due at the time of booking the session (for The Power Hour) or the first session (for The Mentoring Program and The Quarter Boost). Monthly payments for The Mentoring Program are charged on a monthly basis starting from the date of the first payment. See also our refund policy below.
Don't wait to STEP UP your game.
OWN your field of expertise.
Get

the career you DREAM of.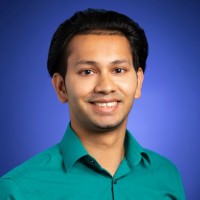 - Zahid Islam - Sr. Financial Analyst at General Mills
"I had recently gotten certified with the Association of Fraud Examiners and joined a listed company in Minnesota as Senior Internal Control Analyst. At the time, I was struggling to figure out how to make use of my certification, to ask the right questions to improve internal controls and to position myself as a business partner.
Since starting being mentored by Cecilia, I improved my inquisitiveness/professional skepticism and I ask key questions that I hadn't previously considered (eg: regarding risk assessment, understanding that we cannot solely rely on the SOX control process owners' version of what the primary risks are; rather, it's incumbent that we leverage all resources to get a sufficient, clear idea of the baseline risks we need to consider/attempt to mitigate.)
I now have a clear strategy to establish myself as a valuable strategic partner/trusted advisor to the business and I am working towards it. I am more effective in assuring our business partners that we are collaborating with them to help identify/understand risks associated with their process (i.e. that the controls function is about establishing an effective guardrail structure; not laying down roadblocks).
There are so many things I enjoyed in our mentoring relationship! I love having access to the invaluable perspective of an erudite internal controls savant in Cecilia and that she offers insight/advice as to how she would approach different challenges/scenarios, and the types of questions she would be considering/asking. I also love the multitude resources offered, especially the internal controls podcasts with guest speakers with broad internal controls acumen, plus Cecilia's invaluable and insightful articles on internal controls and fraud prevention matters, i.e. how to identify and prevent complex inventory frauds, how to use the Pareto graph to help mitigate fraud risks, how to communicate effectively with our key stakeholders.
I absolutely recommend Cecilia as a mentor! She is so authentic, personable, cordial, congenial, and so receptive to sharing her vast experience/wisdom. I am so honoured to have her helping guide me through my career."
Some of you might say "I'm currently coached by my manager... Why should I pay for coaching sessions?"
Your manager might be a great coach and mentor, however, because he/she's your manager, you cannot really talk about everything and anything with him/her. There might be office politics involved and you might not want to ask questions which could compromise your next promotion.
Also, managers have their own agenda - which sometimes might not be in the best interest of your career.
I want you to be completely RISK-FREE, so here's my guarantee…
#1 You get to try an actual coaching session for FREE before you buy any of the 3 coaching packages.
#2 Our guarantees after you buy:
For "The Power Hour" you can get a refund before you do the session. Just send an email to info@internalcontroltoolbox.com. You'll get your money back, no questions asked. The sessions already done will not be refunded.
For "The Mentoring Program" you can cancel your monthly payment anytime. Just send an email to info@internalcontroltoolbox.com. We'll stop the recurring payment, no questions asked.
For "The Quarter Boost" you can ask for a full (100%) refund within the first two weeks of purchase. After the first two weeks and before the first six weeks you can ask for a refund of 50% of the price. After the first six weeks, no refund is given. Just send an email to info@internalcontroltoolbox.com. You'll get your money back, no questions asked.
- Liana Trichkova - Internal Control Analyst at AXA Communications
"I had recently gotten certified with the Association of Fraud Examiners and joined a listed company in Minnesota as Senior Internal Control Analyst. At the time, I was struggling to figure out how to make use of my certification, to ask the right questions to improve internal controls, and to position myself as a business partner.
Since starting being mentored by Cecilia, I improved my inquisitiveness/professional skepticism and I ask key questions that I hadn't previously considered (eg: regarding risk assessment, understanding that we cannot solely rely on the SOX control process owners' version of what the primary risks are; rather, it's incumbent that we leverage all resources to get a sufficient, clear idea of the baseline risks we need to consider/attempt to mitigate.)
I now have a clear strategy to establish myself as a valuable strategic partner/trusted advisor to the business and I am working towards it. I am more effective in assuring our business partners that we are collaborating with them to help identify/understand risks associated with their process (i.e. that the controls function is about establishing an effective guardrail structure; not laying down road blocks).
There are so many things I enjoyed in our mentoring relationship! I love having access to the invaluable perspective of an erudite internal controls savant in Cecilia and that she offers insight/advice as to how she would approach different challenges/scenarios, and the types of questions she would be considering/asking. I also love the multitude resources offered, especially the internal controls podcasts with guest speakers with broad internal controls acumen, plus Cecilia's invaluable and insightful articles on internal controls and fraud prevention matters, i.e. how to identify and prevent complex inventory frauds, how to use the Pareto graph to help mitigate fraud risks, how to communicate effectively with our key stakeholders.
I absolutely recommend Cecilia as a mentor! She is so authentic, personable, cordial, congenial, and so receptive to sharing her vast experience/wisdom. I am honoured to have her helping guide me through my career."